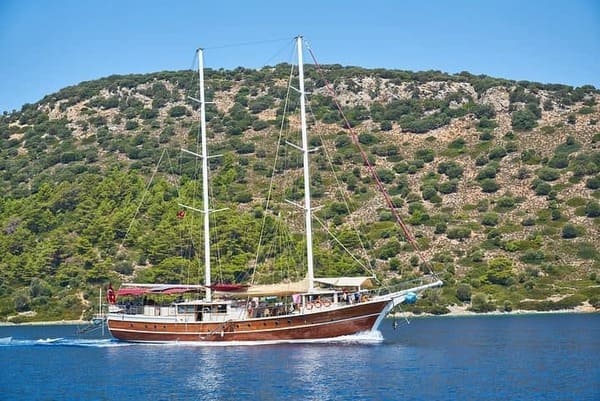 Gulet is a preferred sailing yacht for trips close to the shore. It is used by people on long sea voyages. It features a handmade special boat made of wood. They also work with motors. Today, the most common use of gulets is shore excursions. These special boats, which are known as ideal for shore excursions, offer their passengers a wonderful journey and pleasure with their comfortable interior design. There are different types and interior design information of gulets according to their functions. Details are waiting for you in the rest of the article.
Gulet Types
There are many different types of gulet private boats. Each one has different features. These boats are presented to you below:
Gulet: The most common type of yacht, the gulet is the most preferred boat with its wide area. There are seating areas at the back of this boat especially to welcome all guests. There are sunbathing mats and sofas for guests in the front part of the boat. The gullets are in a closed hall with food. This yacht, which has a rounded end, has a technical room in the front for the person driving the ship and the employees.
Aynakıç: One of the most distinctive features of the Aynakıç model, which is another type of gulet, is that the tip isn't rounded compared to normal gulets. There are suite rooms in the Aynakıç model, which has an angular tip. Apart from this feature, its basic features are the same as other gulets.
Tirhandil: Known as a wooden yacht, this model is known as one of the oldest gulet styles. This model, which was used as a triangular sailboat in ancient times, has changed over time. It doesn't have a very long length. It usually has a height of 15 to 25 meters.