Imaginative project run by local enthusiasts in Dubrovnik has just been acknowledged by Croatia's Ministry of Culture
Within the suitable surroundings of the Socialist-era TUP Factory in the Gruž area of Dubrovnik, the Red History Museum has just been included in Croatia's national register of museums.
The move by the Ministry of Culture not only grants this original attraction official status, on the same level as more traditional institutions across the country, it also acknowledges the dedication and imaginative approach of its founders. Brothers Krešo and Nino Glavinić, and designer Kristina Mirošević, are the three young locals who set up the project with their own money.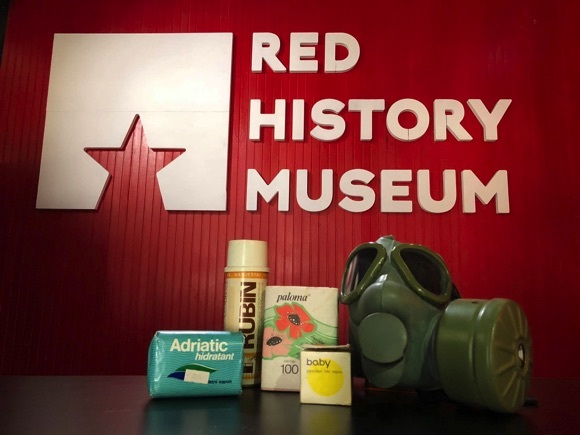 Red History Museum
Opened exactly three years before the recent announcement, the Red History Museum provides the curious visitor with an interactive look at 45 years of Communism in Croatia. As entertaining as it is informative, the museum houses the rare trove of retro artefacts collated over two years by Krešo and crew from friends and flea markets.
Furniture, film posters, pop records and old TV commercials tell the story of Croatian society between World War II and independence in the early 1990s. Three themed sections deal with different aspects of daily life – with a special space in the lobby allotted to the prize exhibit: the Yugo car driven by Bruce Willis when filming the movie Die Hard 3.