11 Days Deluxe Discover Traditions Türkiye Tour



Overview
Türkiye is a very special country with its natural nature and historical past. A trip you will take in this country will allow you to go deep into Türkiye. Especially the many places and natural beauties you will visit with a magnificent tour will make you admire Türkiye. How would you like to experience an unforgettable tour with the privilege of the Elite Turkey Tour? Get ready for an 11-day tour to discover the unique beauties of Türkiye.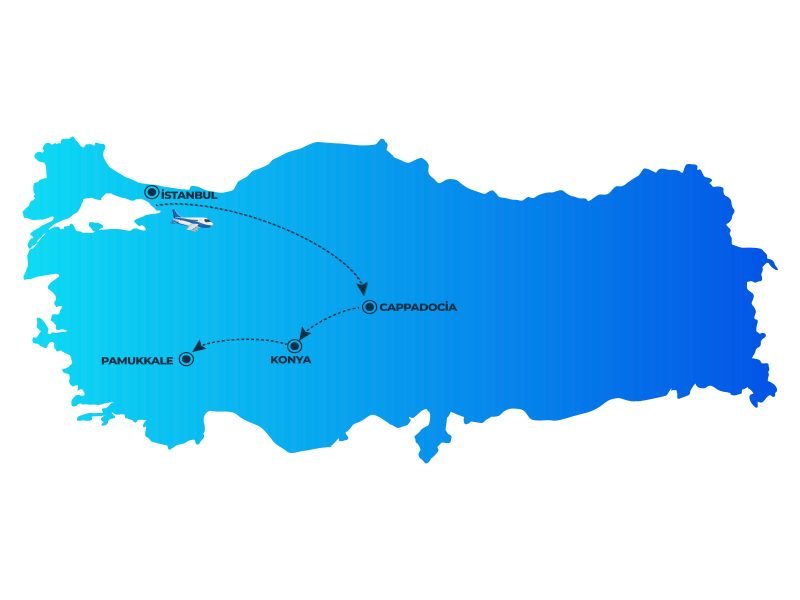 When you arrive at Istanbul Airport, we have an experienced guide and a professional driver waiting for you at the airport. Our team members will meet you accompany you to your hotel and carry out your transfer process. In this way, it is also possible to learn about the trip in detail from our guides.
Day 2
After your rest period, you will have the opportunity to visit the most famous locations and places in Turkey on the second day of the tour.
Sultan Ahmet Mosque
The Blue Mosque, which dates from the Ottoman period, is a beauty that will bring peace to everyone who visits with its wide area and sea view.
Turkish-Islamic Arts Museum
The Turkish-Islamic Art Museum contains many historical artifacts of Islamic Art. It will be possible to encounter details such as embroidery and carpets from ancient times in the museum.
Topkapi Palace
Topkapi Palace is a place from the Ottoman times where sultans stayed for many years. Topkapi Palace has been used as an administrative center for many years.
Lunch at a local restaurant
We welcome you to a luxury restaurant in Istanbul, where we will serve you local dishes of the highest quality.
Grand Bazaar
After the meal, we visit the Grand Bazaar, the biggest bazaar of Istanbul, and give you time to shop.
Suleymaniye Mosque
You can walk to the Süleymaniye Mosque, one of the most famous mosques in Istanbul, which is on the UNESCO World Heritage list.
Spice Market
After the tour in Süleymaniye Mosque, you will pass to the Spice Market accompanied by your guide. You will end your tour with Turkish local spices, Turkish delights, and many other delicious products that you will encounter in the spice market.
One Night in Istanbul
You will be transferred from your location to your hotel.
Estimated Time: 6 to 8 hours.
(This time interval varies according to the crowd of the area and time.
Why Elite Turkey Tours
Verified Reviews
25000+ Pictures and Reviews on the platform.

10000+ Tours and Activities
We have activities across 17 countries, across every category so that you never miss best things to do anywhere.

Customer Delight
We are always able to support you so that you have a hassle free experience.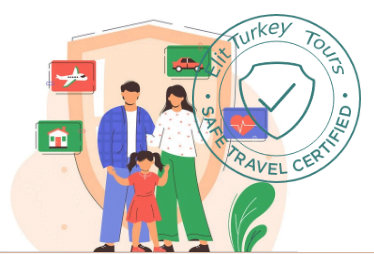 Our first priority is always to protect the health and safety of our clients and local teams  
Elite Turkey Tours  has received the World Travel and Tourism Council's Safe Travels stamp, which provides travelers with assurance that we have adopted health and hygiene global standardized protocols – so you can experience 'Safe Travels'.