11 Days Classical Greece Tour Pack | Athens, Crete & Rhodes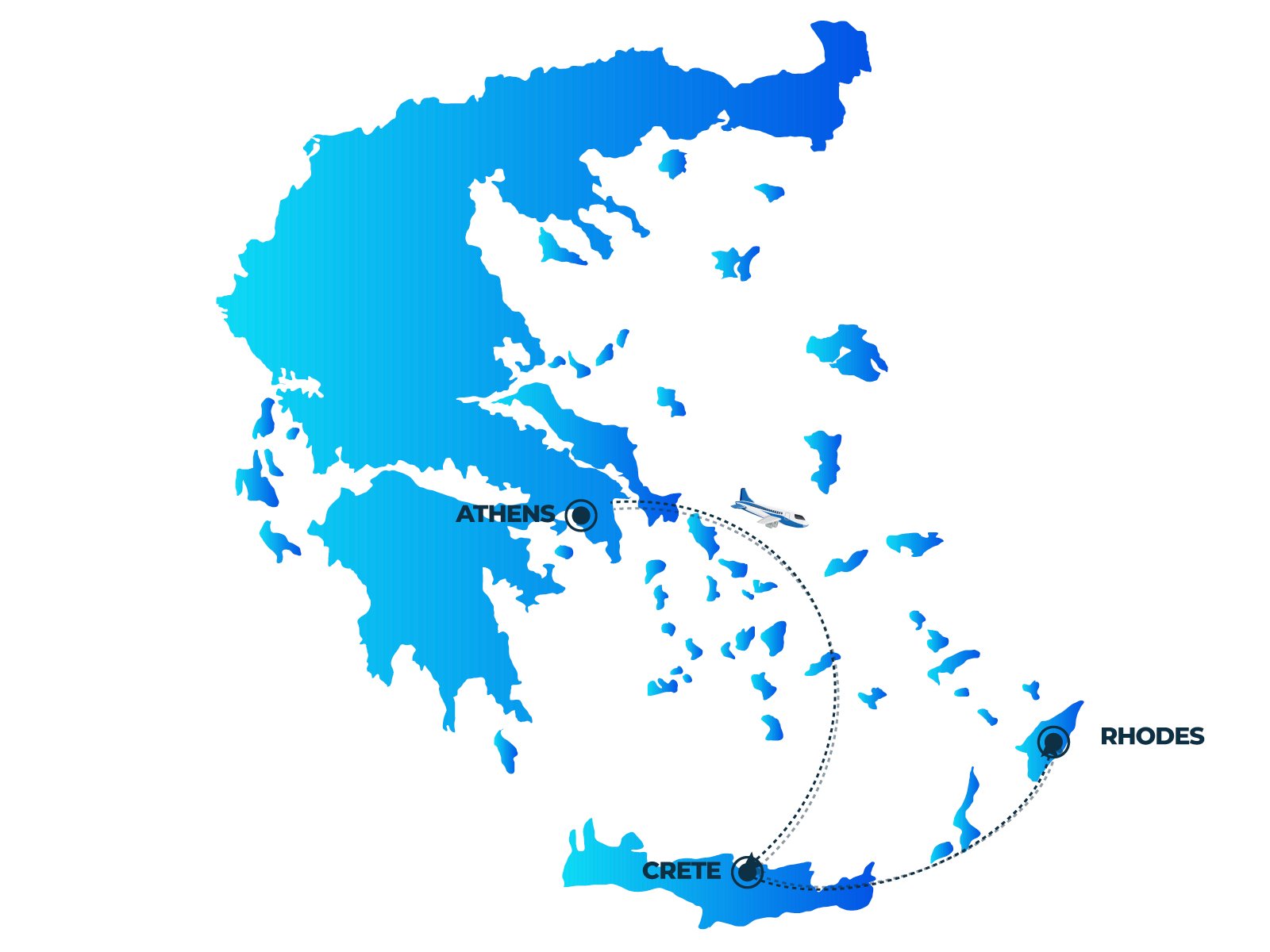 TOUR PLAN

1 st DAY
Athens
Arrive at the home of mythical Gods and the ancient civilization of Greece. You will be welcomed by your personal driver at your departure point at the Athens International Airport and taken to your 5-star hotel. You'll have the opportunity to relax in the evening and afternoon exploring the lively nightlife and culture that is Modern Athens. Don't be afraid to inquire with you Leisure Travel Consultant for their top Athens cafés, restaurants and entertainment options.
2nd DAY
Athens – Half Day Athens Walking Tour
After having breakfast You will be greeted with your skilled English speaking guide in your Hotel lobby. The tour begins with a visit to the newly opened Acropolis Museum. The tour will then go further with a visit to the Acropolis in its own and its ancient monuments, including Parthenon, Erectheion and Athena Nike. By climbing up towards Philopappus, the Hill of Philopappus you will be able see The Roman period funeral monument as well as expansive perspectives that span Athens as well as Piraeus. After that, you'll walk to the hill of the Pnyx that was which was used for the time of Classical Athens as the meeting site in the democratic gathering. In the next step, you'll be entering the historic Plaka area , close of the Thiseion temple that dates in the early 5th century BC. There you will find the old Agora with its winding history and the stunningly rebuilt Stoa of Attalus, Hadrian's Library as well as the stunning Tower of the Winds. The way back takes you to the Areopagus or Hill of Mars, directly beneath the Acropolis. As recorded in Acts of the Apostles, Saint Paul delivered his Sermon about an unnamed God in the year 54 AD. In the final part, you'll visit by the Roman time Odeion of Herodes Atticus, which is still an open-air venue for summer musical performances and other theatrical events. Your tour ends in Syntagma Square and here you will be able to watch watching the change of guard in the Tomb of the Unknown Soldier.
3rd DAY
Athens, Crete
After having breakfast, you'll be taken to meet with your personal transfer driver to Athens airport to catch departure to Crete. After arriving you will be met and taken to your five-star hotel. It is possible to spend the evening by yourself, discovering the wonders of the nature of Crete, local culture and the rich history of Crete. Don't be afraid to inquire with the Leisure Travel Consultant for their top excursions in Crete.
4th DAY

You are able to enjoy the day at your own pace or go on a private Half Day Knossos Tour.
After breakfast, you will be met by your driver who is a private one. The tour will start by taking you towards Knossos Palace to explore one of the most important centres in The Minoan Civilization. You will then go to Heraklion's Archeological Museum in Heraklion and continue to explore Heraklion's city. Heraklion. While there, you'll be making stop-overs at Old Port, the Venetian Walls as well as the Municipal Market as well as Koules, the Castle or Koules and other churches, museums and fountains, or shops that you like.
5th – 6th DAY
Crete
You can choose to enjoy the day relaxing on one of the endless beachfronts of Crete or discover the rich tradition and culture that the island has to offer. Make sure you consult your Leisure Travel Advisor for the personal recommendations of their clients.
7th DAY
Crete, Rhodes
After having breakfast and breakfast, you will meet your driver at the lobby of your hotel and they will transfer from there to the Airport in Crete to take an aircraft to Rhodes. If you arrive in Rhodes your driver will meet you and take you to your hotel of five stars. You can relax in your own way at any of the many restaurants in Rhodes. Don't be afraid to consult the Leisure Travel Advisors about their top eateries in Rhodes.
8th – 9th – 10th DAY
You'll have the opportunity to explore Rhodes in your own time. Ask your Leisure Travel Consultant their own tips on the best activities beach excursions, beaches and activities throughout your time in Rhodes.
11th DAY
Departure
After having breakfast you will meet your private driver in the hotel lobby for the drive to Rhodes airport where you will board your flight to Athens International Airport. Flights will be scheduled to meet your flight home
 Transfers in Athens, Heraklion and Rhodes,
 2 overnights in Athens (4* with breakfast),
 4 overnights in Heraklion (4* with breakfast),
 4 overnights in Rhode (4* with breakfast), Athens walking tour,
 Air tickets Athens to Heraklion and Heraklion to Rhodes
 City tax or meals, drinks or any tour or service that isn't mentioned in the tour.
Why Elite Turkey Tours
Verified Reviews
25000+ Pictures and Reviews on the platform.

10000+ Tours and Activities
We have activities across 17 countries, across every category so that you never miss best things to do anywhere.

Customer Delight
We are always able to support you so that you have a hassle free experience.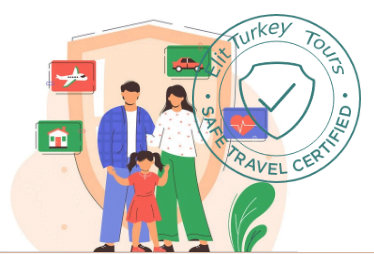 Our first priority is always to protect the health and safety of our clients and local teams  
Elite Turkey Tours  has received the World Travel and Tourism Council's Safe Travels stamp, which provides travelers with assurance that we have adopted health and hygiene global standardized protocols – so you can experience 'Safe Travels'.